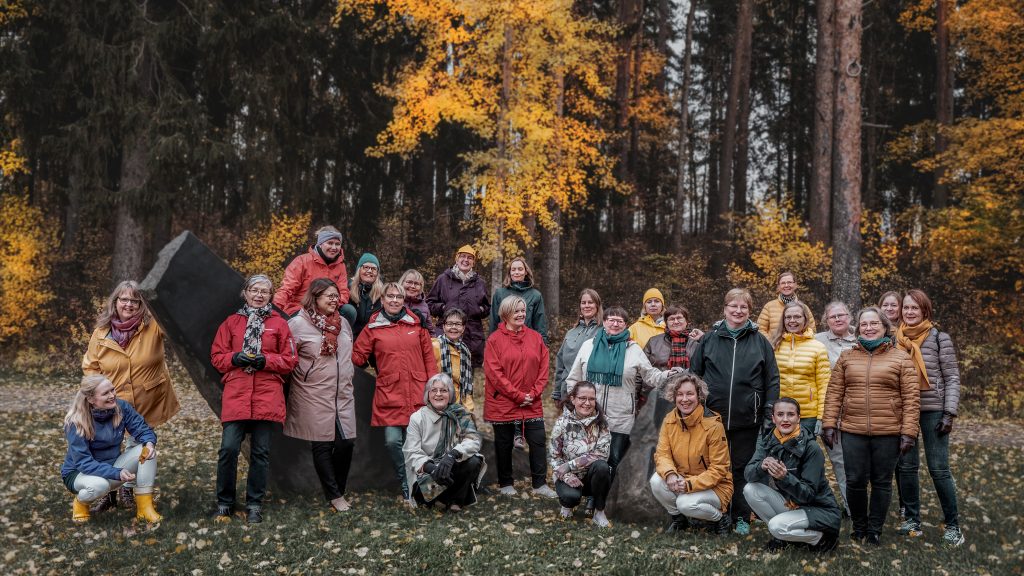 Jyväskylä Female Choir has about 40 different singers of all ages, who share a passion for choral music and artistic ambition. Our rehearsals echo with song and laughter.
We focus on newer Finnish and international women's choral music, but enjoy more traditional music too. Sometimes we also commission works from established and emerging Finnish composers.
We like a challenge and regularly participate in competitions. We are known for our fresh sound and have changed many listeners' attitudes to women's choral music.
Jyväskylä Female Choir is directed by choir conductor Rita Varonen. She is senior lecturer in choral conducting at Jyväskylä University of Applied Sciences and is a sought-after expert for training events and international choral competitions.
We are affiliated to Jyväskylä Adult Education Centre and we take new singers at the start of the autumn term. During the year we fill our ranks as the need arises.